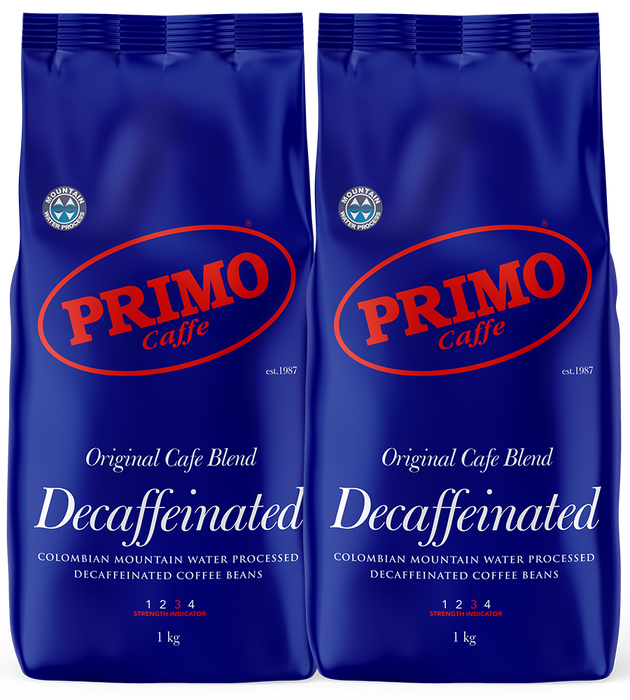 COLOMBIAN MOUNTAIN DECAF 2KG
Original price
$62.99 AUD
-
Original price
$62.99 AUD
Product Profile
Intensity - 1   2   3   4
   
Type - 100% Arabica 

Roast Type -  Medium 

Size -  2 X 1kg
Bean Origin -  South America 
Tasting Notes
For the coffee enthusiast who wants to experience the thrill without the concern of caffeine, this water processed coffee is a taste driven, 100% chemical free decaffeination process.
Don't let the words fool you though, this coffee is rich in taste, light to medium bodied with a sweet malty finish. Kind of hard to believe that decaf can taste as good if not better than regular coffee, allow us to change your mind. 
Primo Coffee 'Colombian Mountain Water Process Decaf Original Cafe Blend (OCB)' is the re-invigoration of master roaster Giuseppe Di Stefano's true trade recipes. We know that the name is an absolute mouthful, however we guarantee that the coffee is a mouthful of wonderful flavour also. 
*Best Before Minimum 12 month