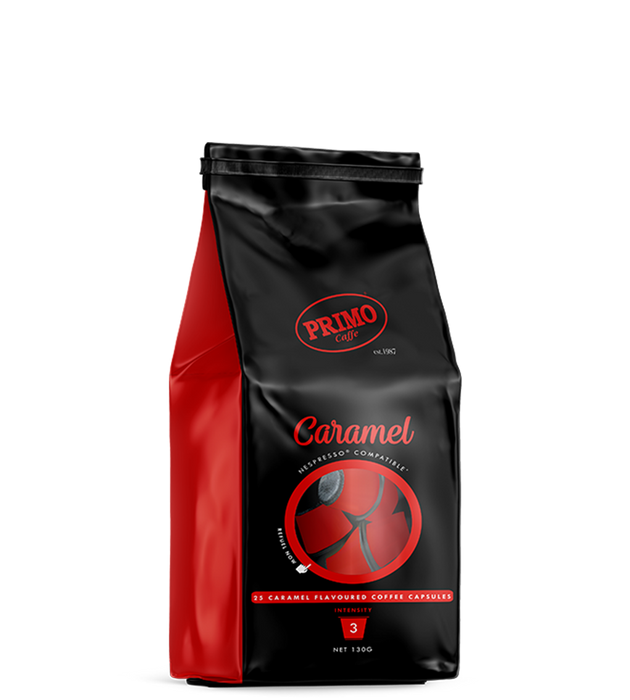 Primo CARAMEL Capsules 25/Bag
Original price
$0.00 AUD
-
Original price
$0.00 AUD
Balanced and decadent. Our Caramel Coffee Pods have been created to take your coffee experience to new levels. We thought it was time to give our beloved customers some more choice when purchasing with Primo. Our Caramel Coffee Pods are the ideal addition to both short and long coffees. Created for those with a sweet tooth, pop these coffee pods for Nespresso in your machine and we'll do the rest. Sip it as you please throughout your day, or use them in your favourite dessert!

CARAMEL COFFEE PODS PROFILE
Strength - 3/5
Price/Pod - $0.65
Contents - 25 Compatible Pods in Resealable Bag
Ingredients - 100% Roasted and Ground Coffee, Flavour, Sweetener (955).