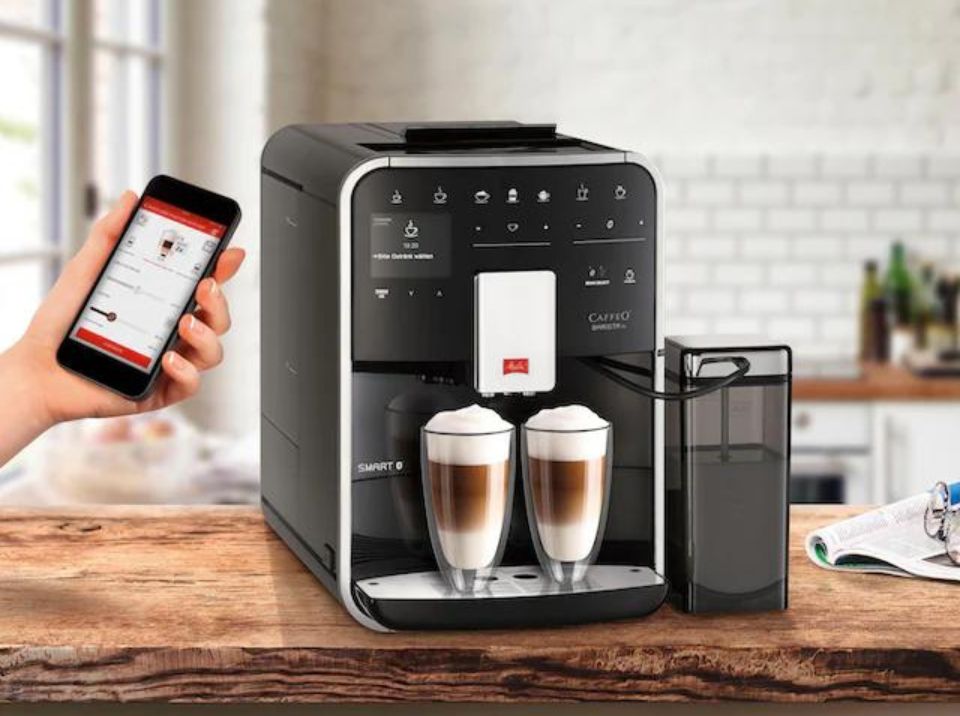 Brew your Primo Coffee with Melitta Barista TS Smart
What could be better than a delicious cup of coffee? Making it with your smart phone, of course! With Melitta Barista TS Smart®, you can prepare your favourite brew using just your phone. So, start your day off right, and make a great cup of coffee with your smart phone today!
From grinding and tamping your beans, to frothing milk for those perfect latte art pours, Barista TS Smart® coffee machine does it all. Plus, with the built-in smart app features and Bluetooth® connectivity, you can create and manage custom brew settings, set auto-start times, and even receive alerts when your coffee is ready - talk about barista status!
The Melitta® Barista TS Smart® is a versatile machine that can do a lot. Homebrewing delicious coffee creations from the comfort of your own kitchen, find out all the amazing things this coffee machine can do:
21 Different Types of Coffee 
Here are just a few of the possibilities:
Americano: A shot of espresso with hot water added
Cappuccino: Espresso with steamed milk and foam
Latte: Espresso with steamed milk
Macchiato: Espresso with a dollop of foam
Mocha: Espresso with chocolate and steamed milk
Breve: Espresso with half-and-half instead of milk
So next time you're feeling adventurous, try one of these coffee specialties from a Melitta coffee machine. You might just find your new favourite cup of joe!
The Whisper-Quiet Grinder
The Melitta Coffee Machine makes it easy to get the perfect grind, whether you prefer coarse, medium, or fine grounds. And because it's so quiet, you can enjoy fresh-brewed coffee without waking up the whole house.
Automatic Bean Select
This machine is designed to make it easy for users to select the right beans for their cup of coffee. The machine comes with a built-in bean grinder, so all you need to do is add your Primo beans and water, and the machine will do the rest.
Coffee Memory
We all have our favourite coffee style. Melitta coffee machine will make your favourite cup of coffee and remember it for next time. You can program the settings for your favourite coffee for everyone in your family – such a handy function!  
Automatic Cleaning and Descaling
Cleaning and descaling could not be any easier, the display will automatically indicate when the machine needs to cleaned and descaled.
Best aroma System Plus
The Melitta Coffee Machine is prized by coffee aficionados for delivering rich, full-bodied flavour and aroma. The incredible feature of this bean to cup machine is that it dispenses just the right amount of beans which keeps your coffee very fresh every time you make a coffee.
If you're looking for a high-quality coffee machine, the Melitta Barista TS Smart® Coffee Machine is a great option. And, if you enter our competition, you could win one for free!